If you're from a Middle Eastern background and are thinking about rhinoplasty, come see Dr. Sajjadian. As one of the area's best rhinoplasty surgeons, he can help you navigate the complex process with ease. His expertise makes him one of the most sought after surgeons for rhinoplasty. He is well known for his stunning results on patients of all ethnicities. Keep reading for answers to some of the most common questions about Middle Eastern rhinoplasty.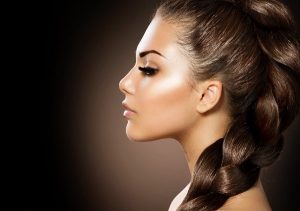 Why Do I Need a Surgeon that Specializes in Middle Eastern Rhinoplasty?
If you have a Middle Eastern genetic heritage and are thinking about rhinoplasty, you need a surgeon that specializes in this field. Dr. Sajjadian has performed countless surgeries on patients from Middle Eastern countries like Israel, Jordan, Iraq, Iran, Egypt, Turkey, and Afghanistan. These patients often have unique nasal characteristics that require specialized rhinoplasty techniques. A surgeon who specializes in Middle Eastern rhinoplasty will know how to best address these issues to provide a flawless, aesthetically pleasing end result.
How Do I Choose a Middle Eastern Rhinoplasty Surgeon?
When choosing a surgeon for your Middle Eastern rhinoplasty, look for these features:
Specializes in Rhinoplasty– Dr. Sajjadian is a member of The Rhinoplasty Society and frequently lectures and instructs other surgeons on the latest rhinoplasty techniques.
Many Ethnic Rhinoplasty Patients– Dr. Sajjadian is the go-to choice for many Southern California patients considering Middle Eastern rhinoplasty.
Advanced Training– Dr. Sajjadian is triple board certified and has extensive training and experience performing rhinoplasty surgeries.
If you're in the Southern California area, call us to schedule your consultation with Dr. Sajjadian, a top rhinoplasty surgeon.
What Features Are Common in Middle Eastern Noses?
Middle Eastern noses often possess some unique characteristics that can make rhinoplasty more difficult. These include:
Significant nasal hump
Downward tip
Wide/bulbous tip
Thick nasal skin
Large nostrils
Prominent bridge
While Middle Eastern noses often share these characteristics, not all do. Each patient's nose is unique. We'll create the best rhinoplasty plan for your nose.
What's Recovery Like After Middle Eastern Rhinoplasty?
After Middle Eastern rhinoplasty, the nose may be tender, sore, swollen, or numb. Dr. Sajjadian will give you detailed recovery information and pain medication as needed to ensure your comfort during the recovery process. During the initial days after surgery, you'll need to keep your head elevated. Full recovery can take several months, but you'll be able to return to work, school, and even exercise shortly after surgery.
Call today and schedule your consultation with Dr. Sajjadian, an expert in Middle Eastern rhinoplasty.