Getting breast implants will forever change the appearance of your breasts. Many women choose to enjoy their implants for a lifetime, replacing implants if rupture or leaks occur. Other women enjoy their implants for many years and then decide to remove the implant. Before getting breast augmentation it is a good idea to understand what will happen down the road should you decide to remove or replace your implants. Feel free to ask us any additional questions you may have.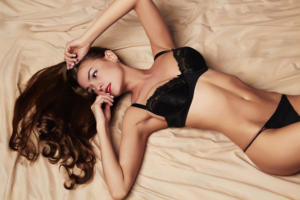 Why Would I Ever Remove My Breast Implants?
Breast augmentation has a very high patient satisfaction rating with
98% of women saying they are happy with their results after surgery
. Odds are, you'll love your implants. As life moves on however, situations often change. Some women that loved their implants in their 20s and 30s find that they want smaller breasts as they get older. Implants may leak or rupture. Some women struggle with infection, capsular contracture, or other breast augmentation complications. You may decide to change your implants out for a different type or size. There are many reasons to consider breast implant removal or exchange after breast augmentation.
What Happens During a Breast Implant Exchange?
If the time ever comes where you need to exchange your implants, come see us. There is no set timeline for an implant exchange. You can keep your old implants as long as they are in good condition and meeting your needs. If you have a leak or a rupture or if you experience capsular contracture you'll need an implant exchange.
During a breast implant exchange Dr. Sajjadian will make an incision, similar to breast augmentation. He may be able to use the incision from your prior breast augmentation or may need to make a new incision. The old implant is removed and a new implant is placed. Typically recovery is easier after an implant exchange than with an initial breast augmentation.
What Happens When You Remove, but Don't Replace a Breast Implant?
If you no longer want your breast implants they can be removed. Saline implants are easier to remove. The implant can be punctured inside of the breast, allowing the fluid to leak out and be absorbed by the body. Then the implant shell can be removed using a very small incision. Silicone implants will require a larger incision for removal. If you have excess skin after your implant is removed, you may need a breast lift to restore a more natural breast appearance.
What Will My Breasts Look Like After Breast Implant Removal?
Your breasts may look different after implant removal, but they may not. The following factors can affect your results after implant removal:
Size of Implant– Larger implants typically cause larger breast changes after removal.
Amount of Breast Tissue– How much natural breast tissue do you currently have? This may have changed since you first had your implants placed.
Skin Resiliency– Tight, elastic skin is more likely to bounce back after implant removal.
A breast lift is often performed with implant removal to correct changes to breast shape and to reduce sagging.
If you're considering breast augmentation, breast implant exchange, or breast implant removal, come see Dr. Sajjadian. As one of the top breast surgeons in Newport Beach he can help you to obtain your best results. Call and schedule your consultation today.